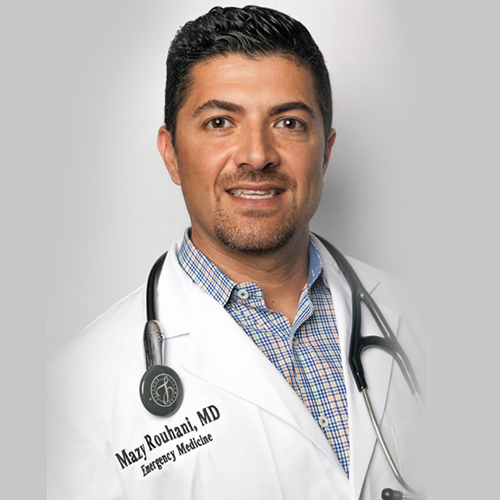 Mazyar Rouhani, MD, FAAEM
Medical Director
After completing his residency training at Vanderbilt University and Medical Center, Dr. Rouhani returned home to practice emergency medicine in South Florida. Over the last 15 years he has worked at several Emergency Departments and served as Medical Director and Chairman of the Department of Emergency Medicine at Cleveland Clinic Florida. An innovator in Emergency Medicine, Dr. Rouhani is a co-founder of Symptify, an online symptom checker to better educate patients about their conditions. As of recent he has focused his endeavors on improving patients' health using IV fluid hydration. Using his medical expertise combined with his passion to optimize each individual's health and vitality, Dr. Rouhani combines iv hydration with iv vitamin therapy services in order to provide the perfect platform to help patients look and feel their best.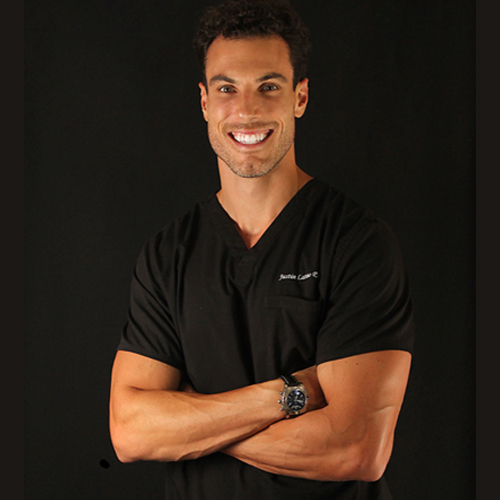 Justin Latino M.M.S, PA-C, EM CAQ, Fellowship in EM
Physician Assistant
Justin Latino, a physician assistant who resides in South Florida, enjoys helping people become the best version of themselves. He has an extensive background in fitness, health assessment and promotion, nutrition, emergency medicine, and esthetics.
Initially earning his undergraduate degree at James Madison University, he then did post graduate training at Nova Southeastern University. He went on to do a fellowship at Eastern Virginia Medical School in Emergency Medicine and earned an advanced certification in Emergency Medicine before returning to south Florida.
Completing his aesthetic training at the Esthetic Skin Institute in Fort Lauderdale, Justin also did several mentorships locally in the south Florida area. He is proficient in procedures such as botulinum Toxin A (Botox, dysport, xeomin) and dermal fillers (including Restylane, Juvederm, and Radiesse).
He also created a wellness program to combat childhood obesity (along side Dr Oz and Healthcorps) to be implemented in schools exclusively for Palm Beach youth.
In his free time, Justin enjoys mentoring students, traveling, biking, snowboarding, boating, working out, and improving himself in all areas in his life.
He is excited to be offering Botox and fillers at RevitalizeIVLounge helping to make you the best version of yourself.